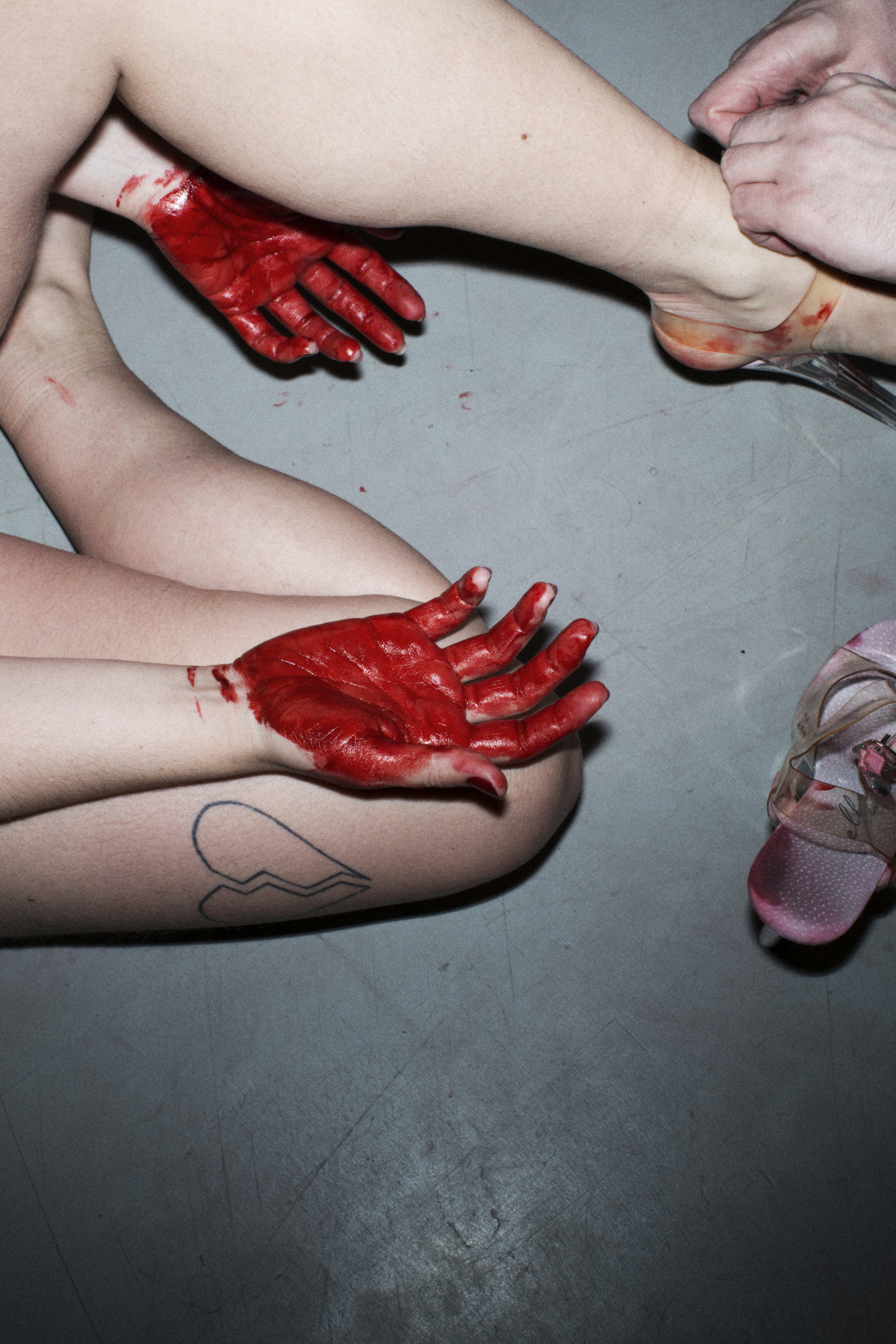 Mica Sigourney (also known as VivvyAnne ForeverMORE) is a conceptual artist focused on performance, social art and community building. My works manifest as either traditional stage performances or participatory events and happenings which show in theaters, nightclubs, drag bars, museums and public places such as parks, public transport, and store fronts. At my events, I create celebratory spaces where participants have the potential to become activators of the space and instigators of moments.
My performances explore the tension between spectacle and vulnerability, paralleling my disparate training modalities. For the past five years, I've made new drag performances weekly; the costuming, lip-synching and physical affectation I utilize in drag arts contrasts with my training as an actor, which focused on minimal constructs, rigorous authenticity, and connection to impulse and improvisation techniques. While drag values spectacle, my theater training demands authenticity. This blending of these contrasting approaches and values has strengthened my artistic practice, both as a director and performer.

OX, founded in 2008 by Mica Sigourney, explores the landscape between spectacle and intimacy, personal and political, object and subject, viewer and participant through non-traditional physical theater, improvisation and site specific performance. OX self-produces large-cast live theater events, participates in large group shows and co-curates evening-length performances using traditional queer modalities of theatrics such as drag, nightlife entertainment and go-go performance as a point of departure. OX presses against the edges of genres, complicates the "work" of creating, and questions assumptions about what performance is, can be and produces.
OX is a loose knit group of fiercely committed, magically present solo performers who come together to make whole works greater than the sum of their individualities.
With the aim of building artistic exchange between San Francisco and larger performance OX has been building international professional and artistic connections to European performance scenes and stages, since 2013.

Ox receives financial support from Zellerbach Family Foundation, San Francisco Arts Commission, California Arts Council, Kenneth Rainin Foundation, YBCAway Program.

OX is funded by the SF Grants for the Arts/Hotel Tax fund. OX is a fiscally-sponsored project of CounterPulse.